Khadija N. Dugan, MD, FACOG
Board Certified Gynecologist Dr. Khadija Dugan is passionate about assisting her patients with improving their lives by regaining and maintaining their youth and beauty both inside and out. She prides herself in creating the most natural aesthetic and medical results by assessing each patient and developing a plan uniquely designed for each individual. Dr. Dugan strives for excellence with every patient by integrating her meticulous, artistic eye with the latest, most revolutionary technologies available. She is known for her gentle touch and her caring approach, as well as for being a keen listener. Read More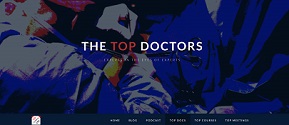 What Patients Ask About Most
Gynecology Services
We offer high quality, comprehensive gynecologic care to women of all ages. Our goal is to partner with our patients to maintain good health through every stage of life from adolescence to menopause. In addition to traditional gynecology, Dr. Dugan offers specialized services to treat incontinence, painful intercourse, lichen sclerosis, pelvic pain, menopausal symptoms, and sexual dysfunction.
Read More.
A message from Khadija N. Dugan, MD, FACOG
"I see myself as a steward of overall health and well-being, offering my patients the knowledge they need and the alternative they want for ageless beauty and lifelong wellness and vitality. Each individual is unique – with varying desires, anatomy, and goals. Rather than employing a cookie cutter approach, I provide a personalized prescription for each patient's specific needs."
Whatever your goals,
we have options
Dugan Aesthetics & Wellness Center is the premier practice on the East Coast committed to providing solutions for those seeking improvements and restoration in vitality, confidence, beauty, and health. Your visit at our center will be one that nurtures, restores, and revives your self-image. Partner with Dr. Dugan on your wellness journey to reversing the signs of aging, and remain timeless in every phase of your life. We invite you to schedule a consultation to experience the Dugan Aesthetics & Wellness difference.